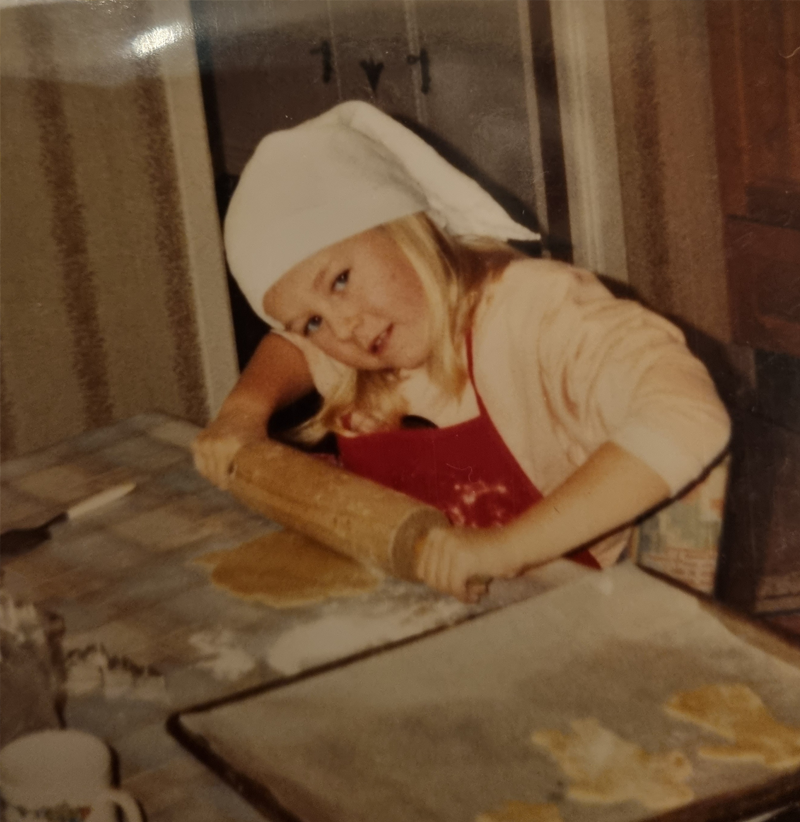 Once upon a time...
Once upon a time, in the spring of 1982, a baby girl was born. Her name was Silje Merethe Fossnes, and she entered the world amidst complications during her birth. The situation was dire, and medical professionals had to act fast to save both mother and child. Thanks to their skill and advanced equipment, the operation was a success, and both mother and baby were able to recover.
This is a woman who doesn't easily surrender, and this is me.
Today, that baby girl is a grown woman, and she has achieved great success in her life. She is the CEO of a thriving company, and her name is Silje Merethe Fossnes. Her story is one of resilience and determination, a testament to the power of perseverance in the face of adversity.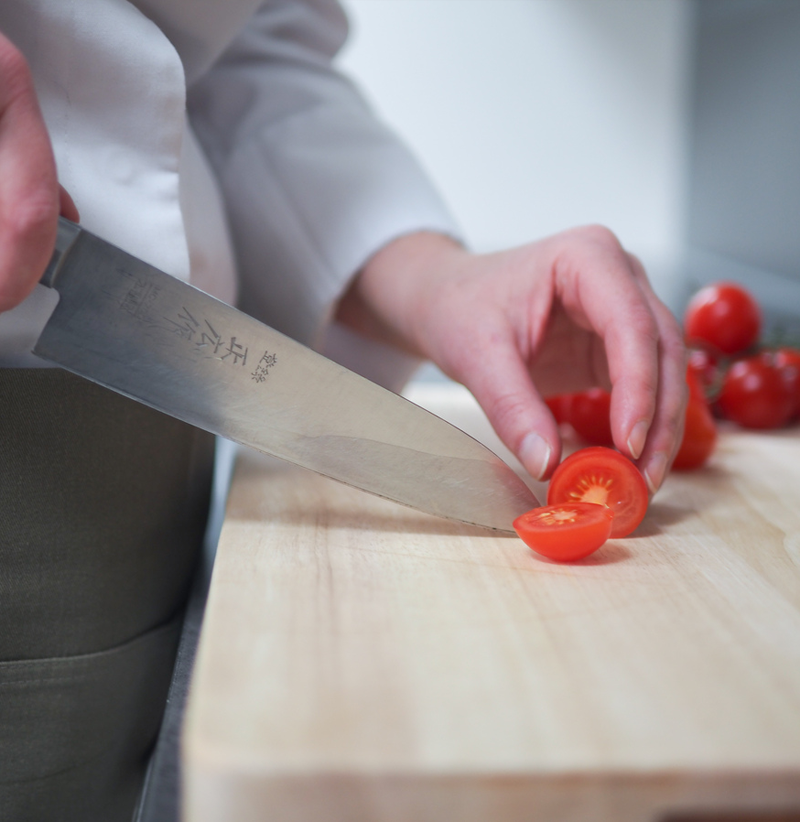 Chef's knife and a trade certificate
At the age of 21, I had completed my apprenticeship as a chef at a local seafood restaurant. Prior to that, I had spent years studying at culinary school, honing my skills in the art of cooking and baking. From a young age, I had known that I wanted to be a chef and my dream had finally come to fruition. In August of 2003, I received my trade certificate, signifying the completion of my training, and as a gift from my manager at the time, I was presented with my very first Masahiro knife. It was a symbol of my achievements and a reminder that my culinary skills could now be crafted through my own knowledge and hands.
However, the story took an unexpected turn. The very next day, I had left my beloved knife on the cutting board as I went to gather fresh ingredients from storage. Upon my return, I found one of my colleagues holding the knife in his hands. He had been playing with it and accidentally dropped it onto the stainless steel counter, leaving my knife broken and damaged.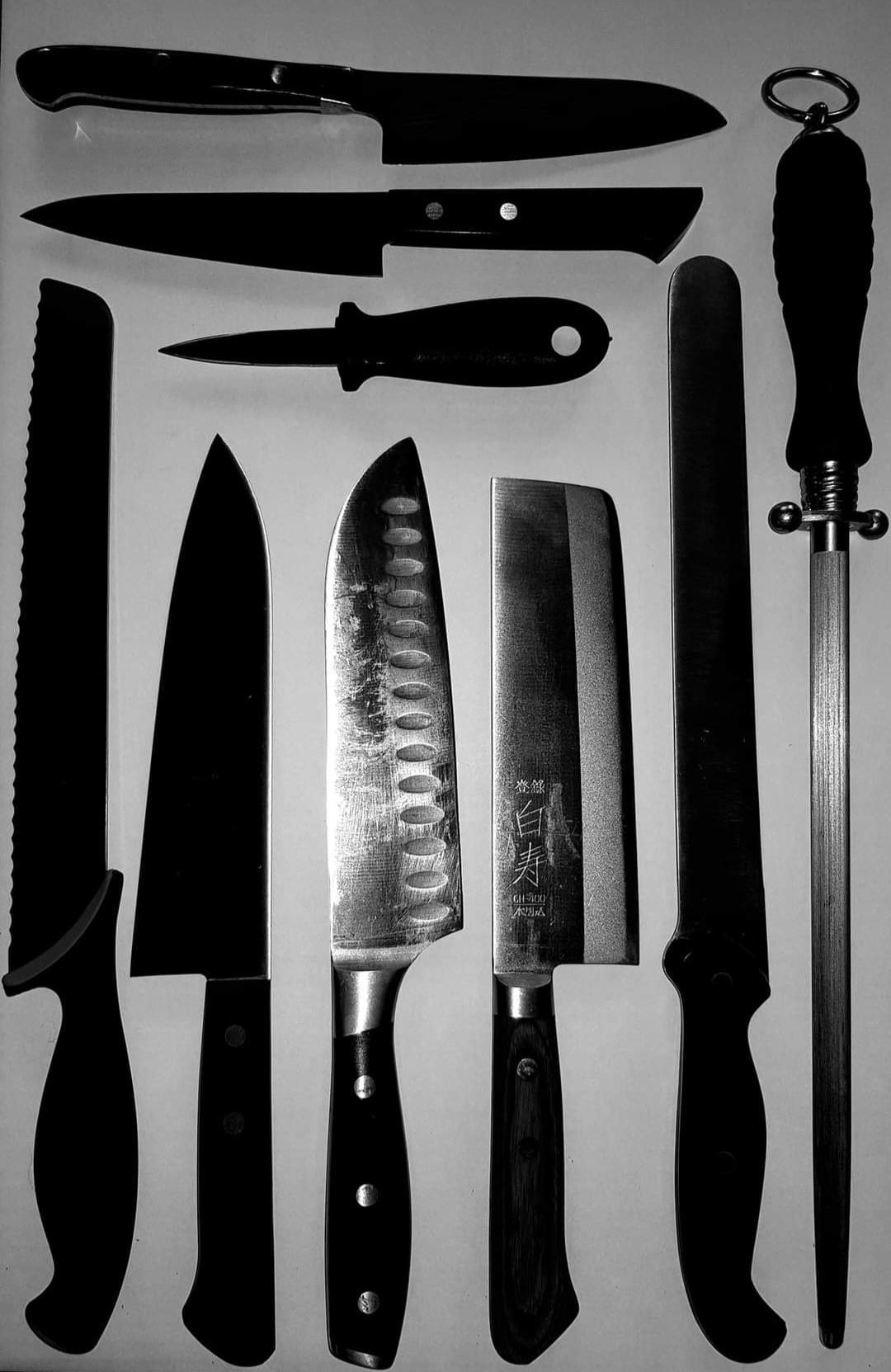 Those of us who work in hectic kitchens, on very slippery floors
Working in a bustling kitchen can be a thrilling and fast-paced experience, but it can also be a dangerous one. With slippery floors and sharp knives, safety is of the utmost importance. Unfortunately, even in kitchens where there are unwritten rules against using someone else's knives without permission, accidents can still happen.

As a result, many chefs have begun to wonder how they can better protect their knives and themselves while they work. The idea of carrying their equipment on a tool belt, like other craftsmen, has been a topic of discussion. But how can they ensure that the blades are kept clean, sharp, and ready for use?

These concerns highlight the need for a solution that not only prioritizes safety but also ensures the efficient use of time in a fast-paced kitchen environment. A specialized tool belt designed for chefs could be the answer. With a secure place for each knife, chefs can carry their equipment safely, ensuring that they always have access to their tools when they need them.

A tool belt designed for chefs would also promote better knife hygiene, as each blade would have a designated place, preventing cross-contamination between different foods. Additionally, the belt could be designed with safety in mind, incorporating features like locking mechanisms to keep the knives securely in place.

Overall, incorporating a specialized tool belt into the standard chef's uniform could not only improve safety in the kitchen but also promote efficiency and hygiene. It's time for chefs to take their safety into their own hands and consider implementing a tool belt as a vital part of their kit.

Therefore, to address this issue, I started exploring the idea of a tool belt specifically designed for chefs, where knives can be kept safe, secure, and easily accessible at all times. This would not only ensure the safety of our tools, but also make our jobs easier and more efficient.

In addition to safety, keeping our knives clean and sharp is crucial in the kitchen. A dirty or dull knife not only makes our job harder, but can also lead to accidents. With a designated tool belt, we can store our knives in a way that keeps them clean and sharp, ready to use at any moment.

Ultimately, as chefs, our job is not just about cooking, but also about safety and efficiency in the kitchen. By having a tool belt designed for chefs, we can ensure the safety of our knives, our colleagues, and ourselves, while also making our jobs easier and more efficient.
Clean, sharp and ready.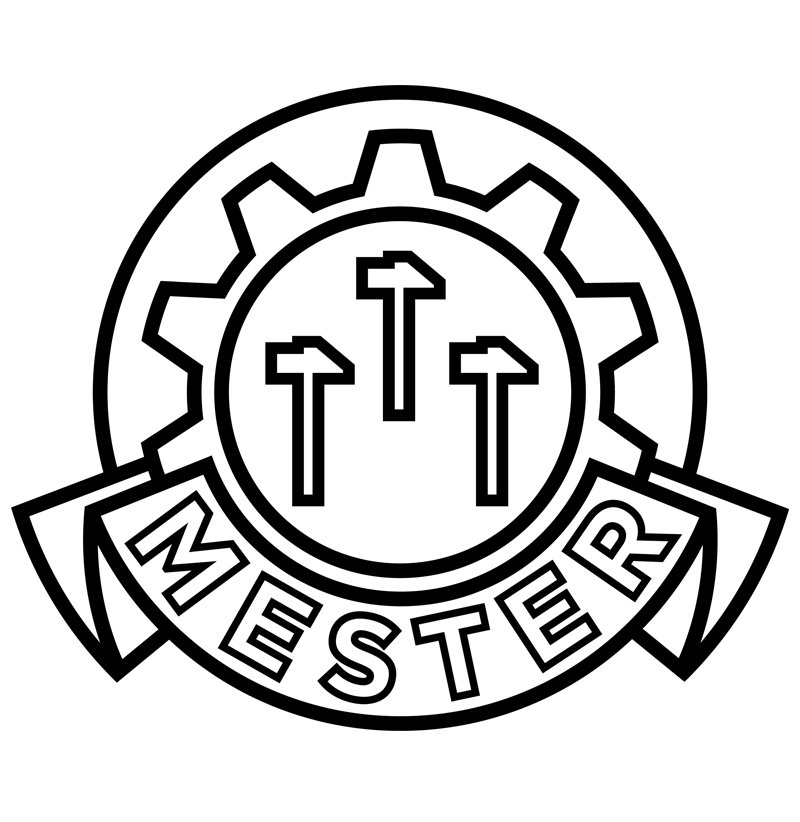 Master Chef and Market Economist
For years, my dining table was more than just a place to share meals. It was also a space where I explored my passion for culinary arts and innovation. Pencils and pens were always close at hand as I sketched out ideas for the perfect chef's tool belt, experimented with different uniform designs, and brainstormed solutions to the challenge of keeping kitchen knives free of harmful bacteria. Those early sketches were just the beginning of a lifelong pursuit of excellence in both the culinary and business worlds.

As the years passed, I continued to hone my skills and deepen my knowledge. I pursued advanced education in economics and marketing, while simultaneously earning my master craftsman's certificate in the culinary arts in 2013. With each new challenge and accomplishment, I remained dedicated to the goal of one day starting my own business, using my unique blend of skills and expertise to turn my dreams into reality.
Someone who knows how to fully enjoy the pleasures of life
For a long time, I had been quietly working on various projects, keeping them close to my chest until November 2016 when I finally founded Bon Vivant AS. The name of the company was carefully chosen: French is known as the language of culinary arts, and a "bon vivant" in French refers to someone who knows how to fully enjoy the pleasures of life.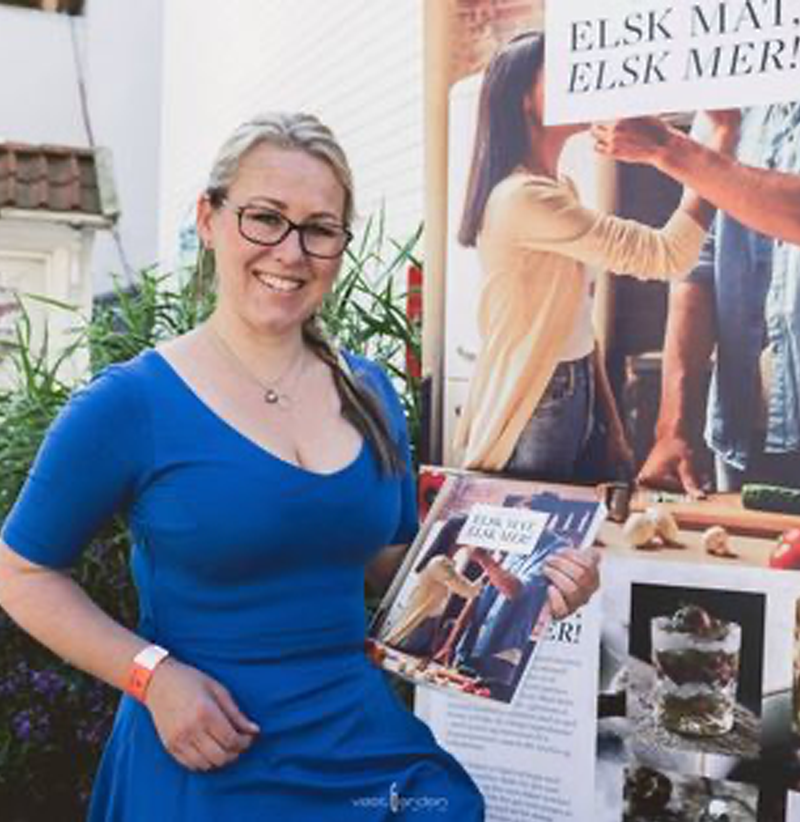 LOVE FOOD, LOVE MORE
On December 1st of the same year, I proudly published my first book, ELSK MAT, ELSK MER! (In English: Love Food, Love More!) - a 224-page recipe book filled with ingredients known for their aphrodisiac effects. It was an instant hit, receiving glowing reviews from top food critics, including Per A. Borglund who wrote, "Standing ovation for erotic cookbook" and praised my professional approach to the genre. He also noted that the book wasn't created behind a desk, but after a lot of hard work in the kitchen.

Not only was the book well-received by critics, but it also made an appearance on live television in the popular show, Good Morning Norway, with the title "Hva med en orgasme til kaffen?" (http://tv2.no ). With the success of the Norwegian version, I'm thrilled to announce that the English edition, LOVE FOOD, LOVE MORE! will be available soon.

Filled with mouth-watering recipes and a professional kitchen approach, this cookbook is sure to delight readers with its glossy pages and exciting ingredients. Get ready to fall in love with food all over again!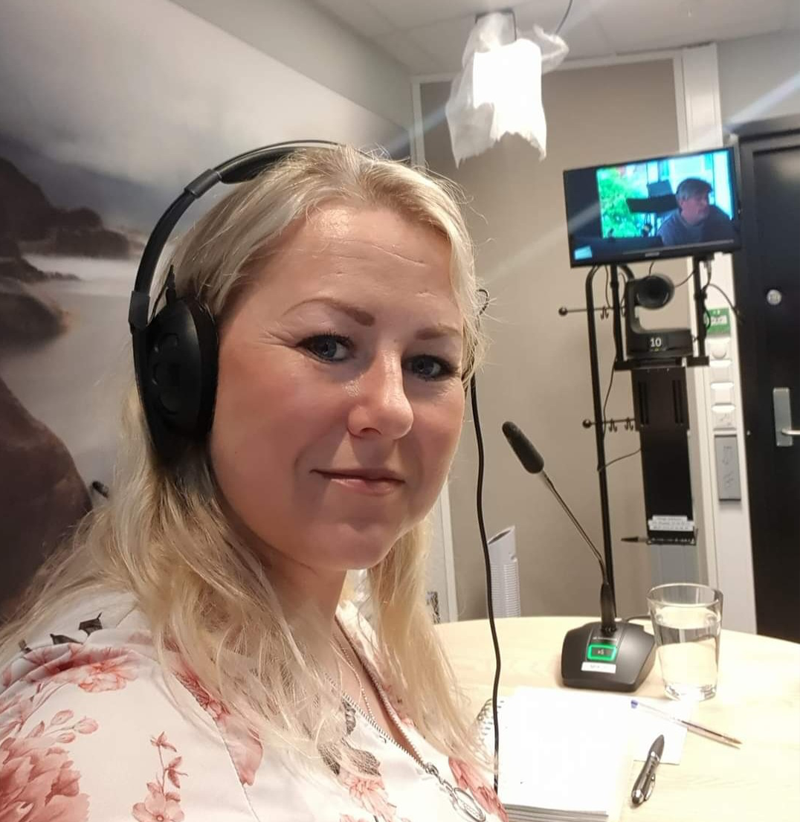 A strategic roadmap towards success
Throughout the journey of publishing my first book, I had a clear goal and a well-thought-out plan. While the primary objective was to create buzz and attract media coverage, I also had a bigger vision in mind. My ultimate goal was to secure base funding for my next project, which would enable me to qualify for grants from Innovation Norway.

The decision to self-publish "Love Food, Love More!" was a calculated move to not only showcase my culinary skills and creativity but also to create a platform for myself as a writer and entrepreneur. By publishing the book under my own name, I had complete creative control and could showcase my unique voice and approach to cooking.

But that was just the first step in my long-term plan. I knew that in order to secure funding for my next project, I needed to prove my worth as an innovator and entrepreneur. I needed to demonstrate that I had the skills and vision to create something truly unique and valuable. And that's where Innovation Norway came in.

By self-funding and self-publishing my book, I was able to demonstrate that I had the drive and determination to make things happen. And with that foundation in place, I was able to secure the base funding I needed for my next project. This allowed me to qualify for grants from Innovation Norway, which provided the additional resources I needed to turn my vision into a reality.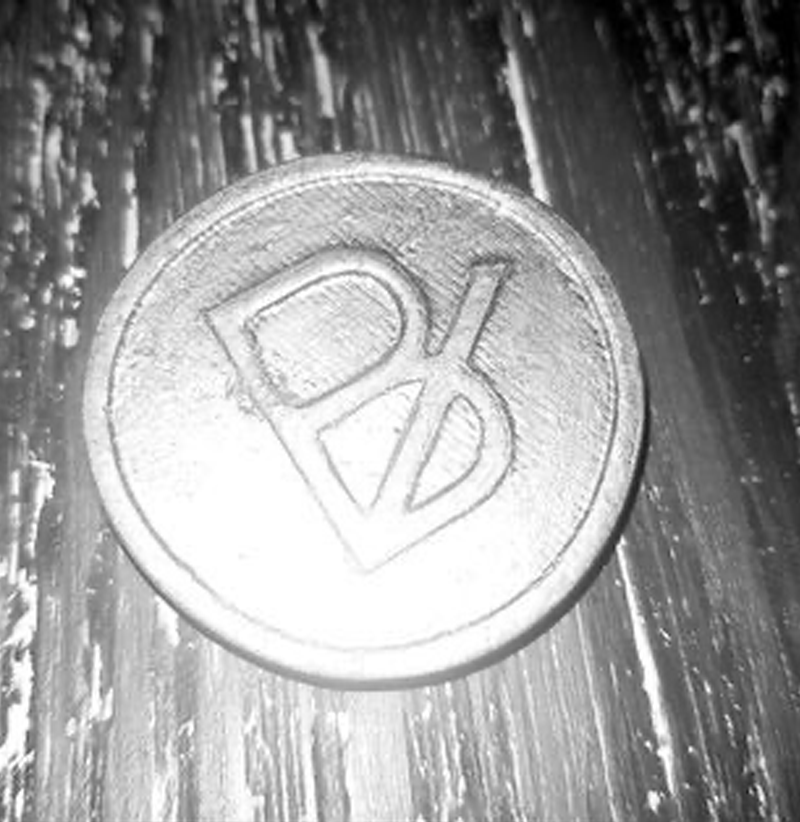 The coin of the good life
The development of the company's logo was a simultaneous process with the creation of the first book, although it was completed too late to be included on the book cover. The initial design was hand-drawn on the author's kitchen table and later digitized and printed. The BV in the center represents the company's name, Bon Vivant, while the hand-drawn style embodies the pride of excellent craftsmanship. The logo is a symbol of wealth, value, and preservation - the coin of the good life.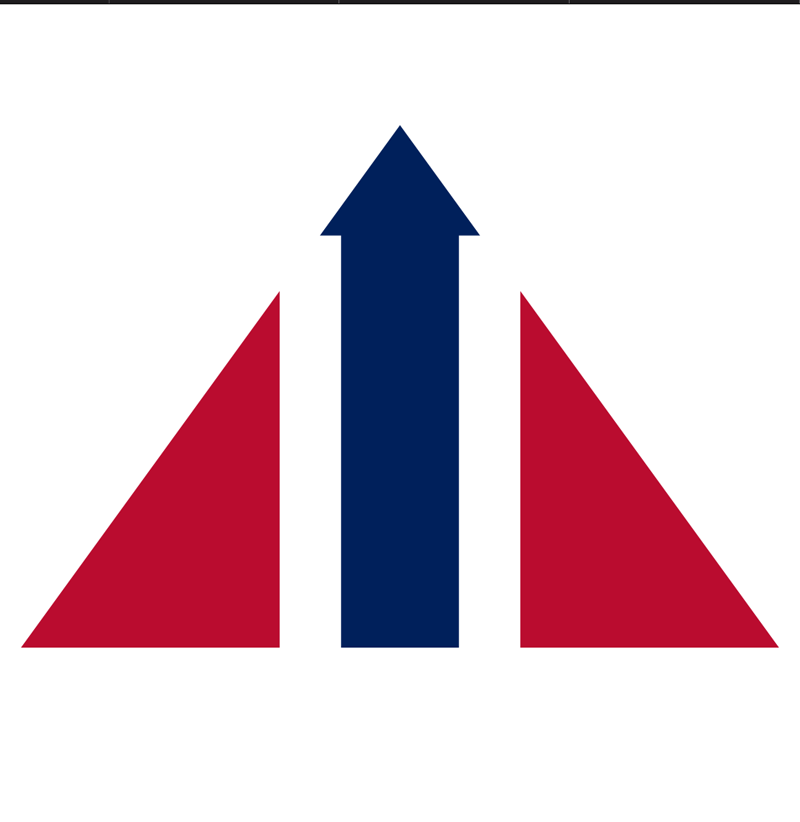 Patented and Tested with the Best
With the first and second rounds of funding secured, the first prototypes of our product arrived. These were carefully tested, with valuable input from members of the then-national Norwegian culinary team. The solutions were then optimized before they were patented.

The Norwegian patent application was granted without objection, and the following year, the international PCT application was approved. The company also received design and brand protections, and we developed our own version of the Norwegian flag as part of our description: Culinary Craft of Norway.
From Risks to Rewards: How Thorough Risk Analyses Led to Success
Mitigating risks and being prepared are essential elements in any successful venture. In mid-2018, I embarked on my first trip to Asia to explore potential manufacturers, carrying with me a suitcase full of model drawings. However, I was well aware that the following year would be filled with challenges, obstacles, and opportunities that would require careful risk assessment and management.

Collaborating closely with the company's Board, as well as Innovation Norway and Innoventus South, we placed significant emphasis on undertaking comprehensive risk analyses to ensure that we were adequately prepared for any eventuality. By doing so, we were able to minimize potential disruptions and maximize our chances of success.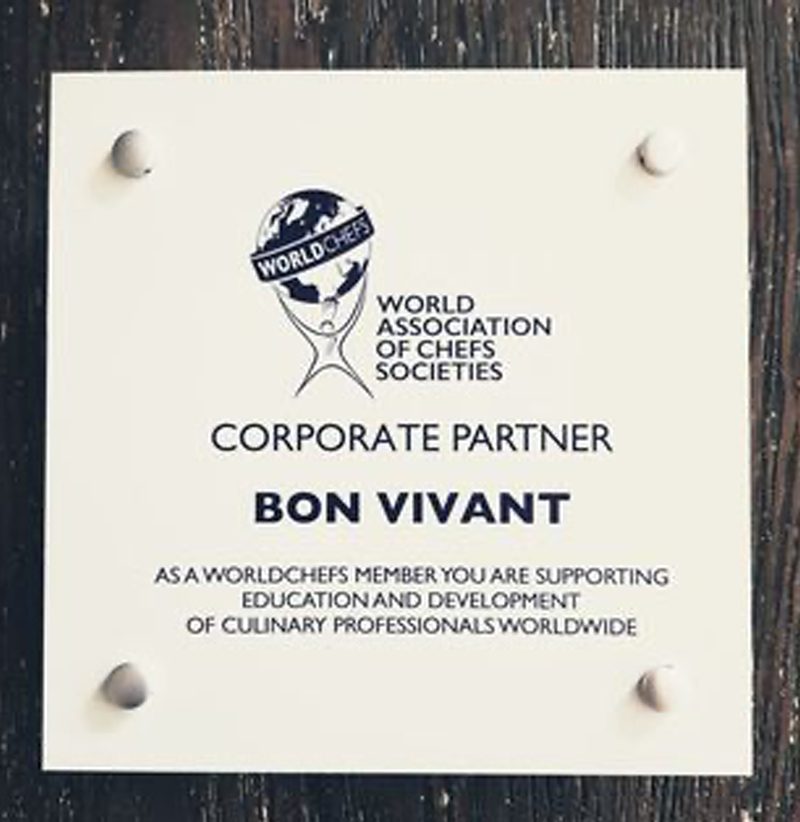 The World's Largest Organization for Chefs
As Bon Vivant continued to make strides, a collaboration agreement was signed with none other than the largest organization for chefs worldwide: Worldchefs.

My extensive network in the culinary industry opened up exciting opportunities around the globe, including cooking for the likes of the King of Saudi Arabia. Social media clips showcasing Bon Vivant's products generated buzz and anticipation, resulting in pre-orders pouring in from all corners of the world. 2019 was poised to be our year of triumph.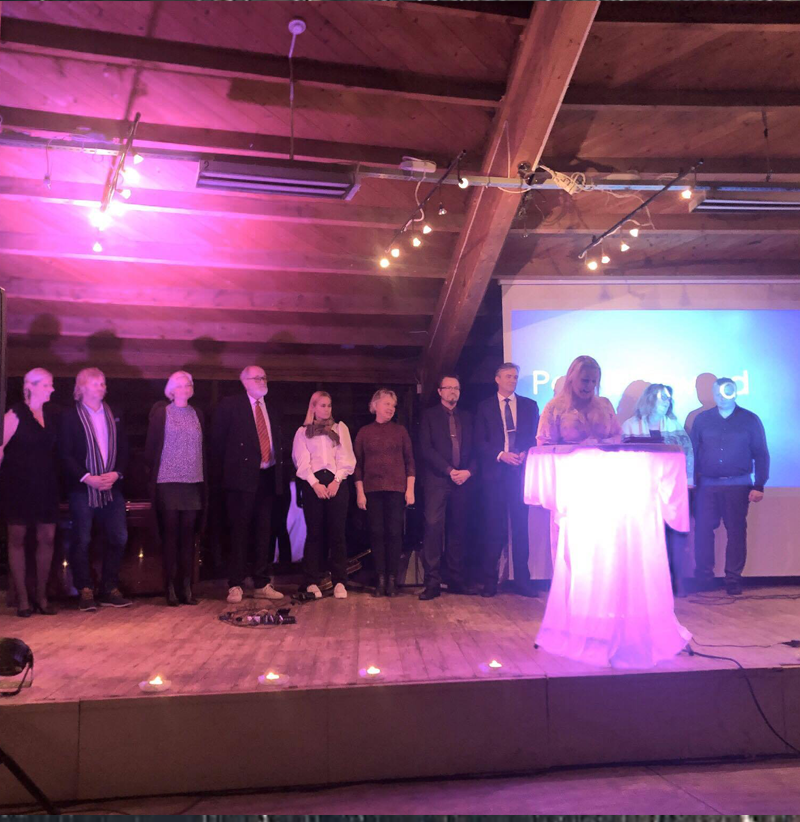 When the Global Landscape Shifted
In December of 2018, I traveled to Taiwan to visit the factory, where materials, colors, and design were finalized, and we were set to begin production in February of the following year. With everything in place, we celebrated with a successful pre-launch party at the historic Kristiansten Fortress in Kristiansand. Just four days later, news reports announced the outbreak of the COVID-19 pandemic in Asia, and we were reassured by the Norwegian media that it would not affect us.

Unfortunately, things did not proceed as planned. We witnessed restaurants closing down all around us and all over the world, and many of our colleagues and customers losing their jobs and livelihoods. It was a difficult storm to weather. However, we are fortunate to have a CEO who is tenacious and determined. As such, I rolled up my sleeves, remained committed to our goal, and worked diligently to weather the storm.
The Antibacterial Knife Sheath Annihilates 99% of Bacteria in Just 15 Seconds!
Revolutionize your sanitation routine with Bon Vivant AS's groundbreaking antibacterial knife sheath, developed in close collaboration with innovation company Innoventus South.

Over several years of dedicated research and development, we have secured funding from esteemed organizations such as the Research Council of Norway and Agder Research Council. Working with SINTEF, we conducted extensive research on the antibacterial effects of our knife sheath and the results are astounding - 99% of bacteria can be annihilated and removed in just 15 seconds!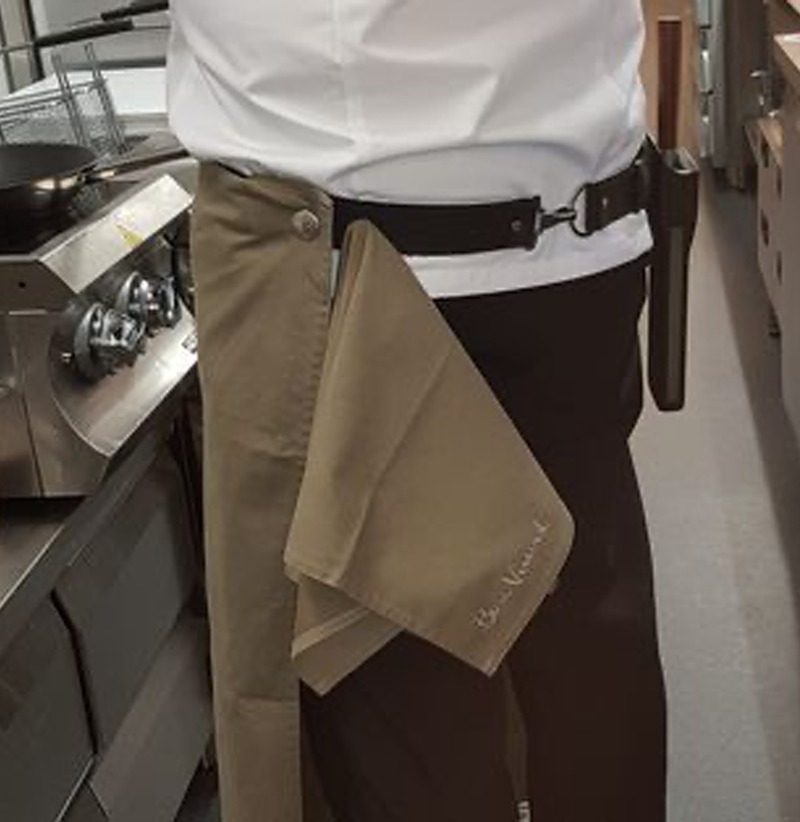 YODIN, YGDRA, YNIVA & YOTNE: Nordic-inspired Product Names with a Nod to Norse Mythology
Our product names are inspired by our Nordic heritage and rooted in the rich tapestry of Norse mythology. We are deeply committed to the craft of fine design, and this has informed our branding and product naming conventions. What's more, all our products start with "Y"! So when someone asks "why", we simply answer: This is Y!

YODIN - XXI Antibacterial Knife Sheath, named after the God Odin from Norse mythology. The knife sheath ensures your knife is safely stored, so you can shine like a "God" in the kitchen. XXI is the roman number for 21 (fits most knifes with 21 cm long blade, or shorter).

YGDRA Tool belt and Neck belt. Yggdrasil is the tree of life in Norse mythology and for us YGDRA is what holds it all together.

YNIVA Snap-on Apron and Cloth. This, too, has Old Norse origins. An apron that takes care of the wearer and provides improved comfort and safety.

YOTNE is the collective name for our leather aprons. There are several models: BBQ, EXECUTIVE, W'nD and BAR.

PADS - XXI Interchangeable pads. Disinfective pads for antibacterial effect which ensure your knife is kept clean at all times.
More testing
Extensive testing was conducted to ensure that our products were market-ready for Norway. Our team performed a battery of tests, including hygiene tests, drop tests, flame tests, user experience testing, and ergonomic evaluations. We also compared our products to existing solutions for knife storage, and we're pleased to report that our products outperformed the competition in every way. The difference in knife sharpness was especially striking!
Norwegian judge and national and international ambassadours
We connected with several international ambassadors, all with a solid background in the culinary profession. I trained to become a judge in cooking competitions and took "silver" (second place) in an international cooking competition. We consciously and actively built networks and kept our heads in the game.

In August 2022, the last pieces fell into place, and we are now ready to prepare for production. The world has changed, and our main challenges now relate to shortages of goods, as well as political changes in the producing countries. Among other things, this has created challenges with exports. But with high spirits and hard work, we are confident that we will reach the finish line. All that's left is to take a deep breath and get ready for Bon Vivant to hit the market. By March 2023 the production was officially started.
Bon Vivant
Our team at Bon Vivant consists of highly talented individuals who share our values and provide unwavering support. Our manager is a true leader who is committed to our mission, and our customers understand that good things are worth waiting for and are interested in what we have to offer. The time has come to make a statement.

At Bon Vivant, we celebrate the art of living and indulge in life's pleasures. We invite you to join us on this journey of refinement and fulfillment. With our commitment to excellence and dedication to quality, we offer unique experiences that are sure to delight and leave a lasting impression.

As Bon Vivant, we are constantly striving to exceed expectations and deliver unforgettable experiences. Are you ready to embrace the Bon Vivant lifestyle and join us on this journey of discovery?
Contact Us
Write us a message